Breaking Down Biden Administration's 2023 Tax Plan
John goes LIVE to dive into the Biden Administration's 2023 Tax Plan, breaking down the key changes and their potential impact on you.
2023 Tax Plan Simplified: Biden's Changes Explained
We'll try to simplify the complexities of the new tax policies, providing valuable tips and strategies for navigating the updated tax landscape.
Schedule a free consultation with Strohmeyer Law to protect your family with an estate plan.
Loads of proposed changes:
There are a lot of proposed changes coming from the Biden administration, but they are still just that: proposals. We doubt many of these are likely to make it through Congress, but you should still be aware of the possibilities, and it's good to know where the administration's priorities lie.
I'll cover the following proposals.
• Increase the Top Marginal Income Tax Rate for High Income Taxpayers
• Tax Rate on Qualified Dividends and Long-Term Capital Gains
• Transfers of Appreciated Property
• Minimum Tax on Wealthiest Taxpayers
• Grantor Trusts Changes
• Consistent Valuation of Promissory Notes
• Valuation Discounts
• Changes to Administration of Trusts and Estates
• Gift Tax Annual Exclusions and Crummey Powers
• Limit Duration of GST Exemption
• Net Investment Income Tax and Self-Employment Taxes
• Medicare Tax Rate for High Income Taxpayers
• Tax carried interests as ordinary income
• Repeal Section 1031 exchanges
• Limit Rollovers and Conversions to Designated Roth Accounts or Roth IRAs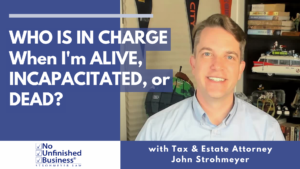 What if somebody needed to make a decision for you because you couldn't do it? Who's gonna be in charge? That depends on how you plan your powers of attorney, executor, trustee, and more...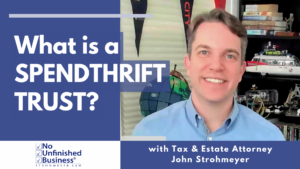 Learn about this effective tool to protect beneficiaries from financial pitfalls.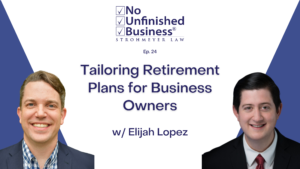 When it comes to business owners and their retirement planning, there isn't a one-size-fits-all approach. Let's explore some options.