The Differences between DNR, Advance Directive, and Medical Power of Attorney
The Differences between DNR, Advance Directive, and Medical Power of Attorney
You know you want control of your end-of-life medical decisions, but which documents control what, and which do you need?
There's a lot of confusion about the various documents that control someone's end-of-life medical wishes. Many people have strong feelings about how certain medical situations should be handled, and it's a big part of why estate planning is so important and personal.
John spells out the differences and overlaps between DNR, Advance Directive, and Medical Power of Attorney, three common documents in the estate planning process.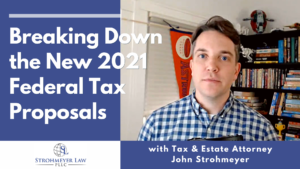 John breaks down the proposed new federal tax measures being put forth in the House in September 2021. He walks through the main points and helps you understand what provisions might affect you, your business, and your family.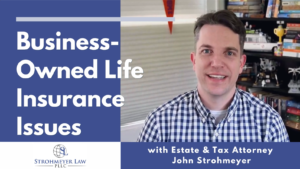 Business owners! Make sure you're staying in compliance and tax-advantageous with regards to your company-owned life insurance policies on employees (aka Keyman or Keyperson Insurance).
You've got an estate plan, and you don't plan on dying soon. That's great! But if something did happen unexpectedly, does that plan still fit your needs and goals? Is your situation the same as it was when you drafted those documents?