Understanding Non-Competes and Their Tax Implications in Texas
Understanding Non-Competes and Their Tax Implications in Texas
Non-compete agreements can be confusing and there is tax planning you should have in place when you enter into one. We'll break it all down for you.
Non-compete agreements are commonplace these days, particularly if you're selling a business. But these agreements can be a little confusing or murky when we apply them in real life. How and when are they enforceable? Should I agree to a non-compete, and what terms are standard?
Board-certified Tax & Estate Planning attorney John Strohmeyer is joined by business litigator Zach Wolfe, who will help us understand how non-competes are used and structured (especially in Texas), and in turn, John will illuminate some of the potential tax consequences of non-compete agreements.
Connect with Zach on LinkedIn here: https://www.linkedin.com/in/zachwolfelaw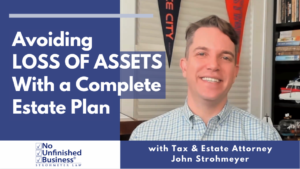 Another of the Four Horsemen of the Estate Planning Apocalypse is a threat to your estate's assets after you die. How can you protect them?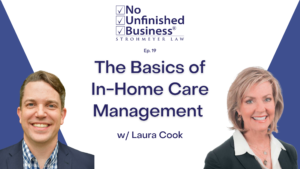 In-home care has a wide spectrum of options these days, and you should know what's out there, how to start planning, and when it's time to start considering care.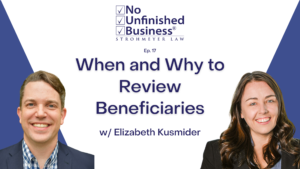 When was the last time you or your client reviewed your insurance beneficiaries? You can save major headaches and heartbreak with periodic reviews.