Tax Attorney Answers: Can I Deduct This on My Taxes?
Can I Deduct This on My Taxes?
"Real quick, can I deduct this on my taxes?" Taxes are confusing, and a tax attorney has all the answers for you, right? Well, maybe, but you're getting ahead of yourself…
While tax attorneys are there to help with tax legality questions, you need to start by asking your CPA or enrolled agent (or even TurboTax and H&R Block help) these specific tax questions. They work more closely with your specific tax situation – and they sign your return – so, they're gonna have the most accurate, nuanced answer for you. Tax and estate attorney John Strohmeyer will explain more about when and how to come to your tax lawyer with these kinds of questions.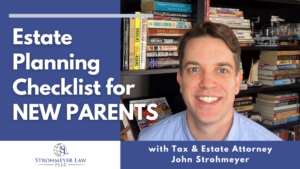 Have you just welcomed a new child to the family? You, as a parent, want to make sure you're doing everything you can to protect your children. So what legal documents do you need in place to make sure your family is secure and protected? I'll detail the top four you'll need to consider.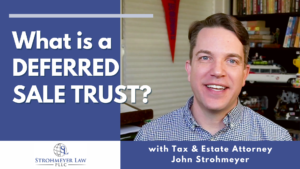 "Deferred sale trust" can mean a few different things in different cases, though, ultimately, it's basically just dressing up other trusts, putting some special verbiage on it, and making it seem like a fancy new, unique legal vehicle for your assets. I'll describe two ways that I've seen people use the term "deferred sale trust."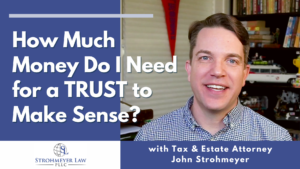 Is there a threshold I need to be at for a trust to be useful? What are the benefits? Am I even asking the right question?